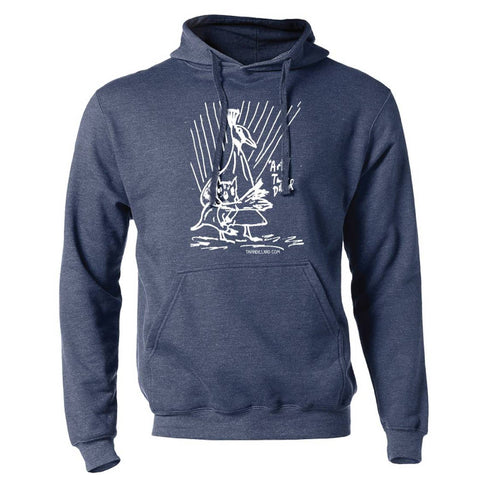 Squirrel in Peacock Headlock Hoodie
First Tavin just talked about it. Then he drew it. Then he auctioned off the art he drew. Then there was the shirt. And the book. And as the weather cools off, you can sport the Fully Mature Peacock with a Squirrel in a Headlock on a hoodie! That's right. Stay warm, cover them ears and take this wonderful art into your blustery days with you. 
Learn more about him here:

Printed on a soft Tultex brand Cotton/poly heather navy Unisex Hoodie.
---
We Also Recommend