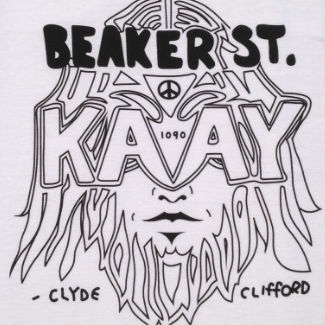 Beaker Street, White
If you belong to any generation after the Baby Boomer/Hippie generation this shirt probably won't resonate with you. For the Boomers however, this tee may cause you to fetch out your old moccasins, low rise bell bottoms. and bong.
Originating in Little Rock in 1966, Beaker Street with Clyde Clifford was the first underground music program broadcast regularly on a commercial AM radio station in the central US.
100% Cotton White Tee ready to be tie-dyed
---
We Also Recommend